T'was the night before the playoffs and all through KC
Not a player was partying, not even Travis Kelce
The jerseys were hung by the lockers with care
In hope that Andy Claus soon would be there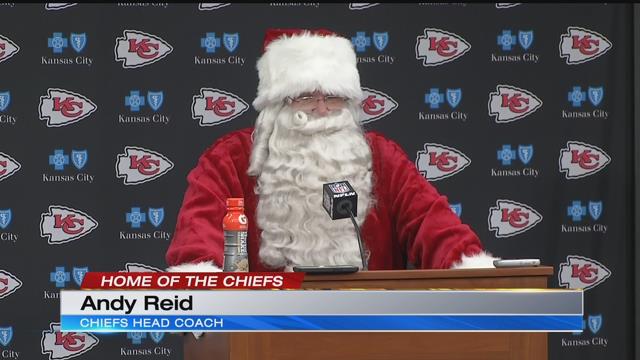 Kansas Citians were nestled all snug in their beds
While visions of Kareem Hunt TDs danced in their heads
Brett Veach settled down for a long winter's nap
While John Dorsey sat in Cleveland feeling like crap
Out on the field there arose such a clatter
Clark Hunt woke from his suite to see what was the matter
Butker the kicker was drilling 50 yard bombs
He made every girl swoon, including their moms
The moon on the grass of the beautiful field
Shone on the name of Chiefs great Will Shields
When, what to Clark's wondering eyes should appear
But the figures of Bell, Buchanan and Lanier
They had come to wish the Chiefs players good luck
And tell them to play hard and try not to suck
Now Smith, Now Hunt, Now Kelce and Bray!
On Colquitt, On Wilson, On Peters and McQuay!
To the endzone and back, rack up the score!
Then sack after sack, make Mariota sore!
As Clark drew in his head and was turning around
Down the hallway Andy Claus came with a bound
He was dressed all in red, from his head to his shoes
Thankfully he wasn't holding a Chili's menu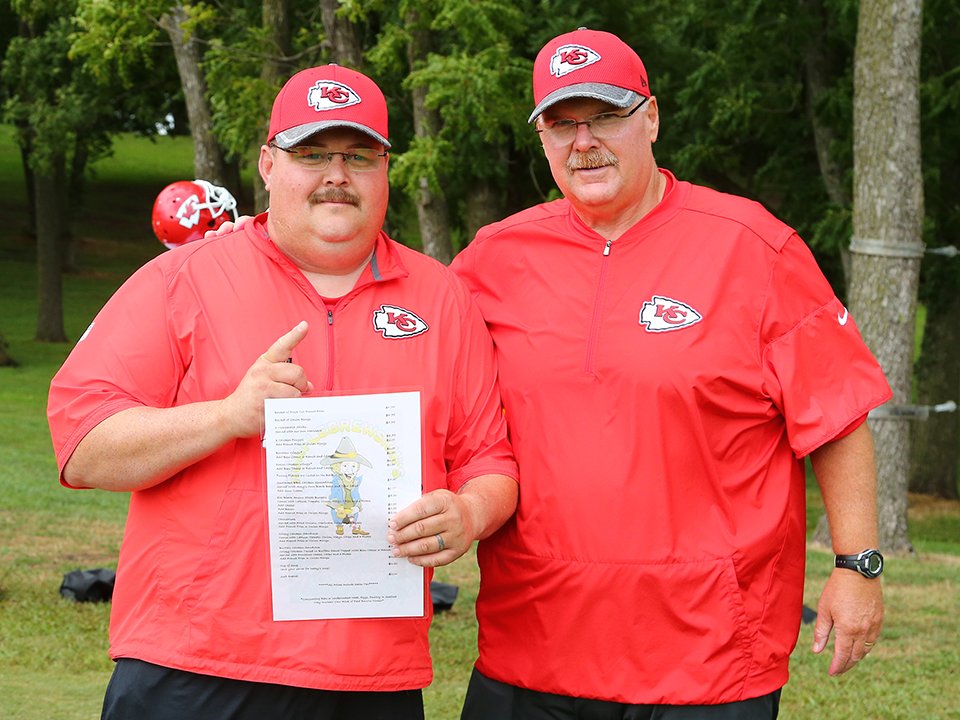 The game plan he held, firm in his hands
He looked like best football coach in all of the land
His eyes- how they twinkled! His mustache - how merry!
His body resembled Mr. Koolaid, flavored cherry!
He had a broad face and a round little belly
That shook when he said "Alex Smith is my QB"
He was chubby and plump, a right jolly old coach
And Clark laughed when he saw him, and said "Whats your approach?"
A wink of his eye and twist of his head,
Soon gave Clark to know Tennessee had everything to dread
Andy sprang to a golf cart and to Dave Toub gave a whistle
And away they flew like the down of a thistle
Clark heard him exclaim ere he drove out of sight
"Merry Playoffs to all, and to Tennessee goodnight!"